Suppose you've got two devices right there on your table. One of them came from the finest brand, and the other one is just a random piece with no specialty. Which one would you choose? The first one, right? Simple and easy!
Now rewind the clock and think you've got two of the best brands here. What will you do now? Not so easy this time, is it? This is exactly what happens when you decide to have a comparison on Amprobe and Fluke multimeter.
Hence, to get you at an easier phase with the choice, we've tried to help you out. Now, all you have to do is stick till the end, and we believe you'll get your answer on who's the winner.
Amprobe vs Fluke Multimeter Comparison
Last update on 2023-01-22 / Affiliate links / Images from Amazon Product Advertising API
Amprobe Multimeter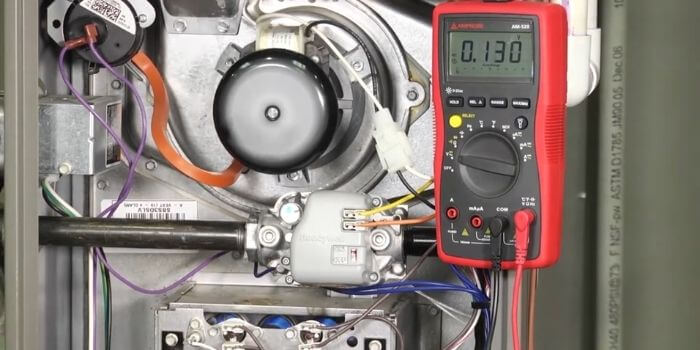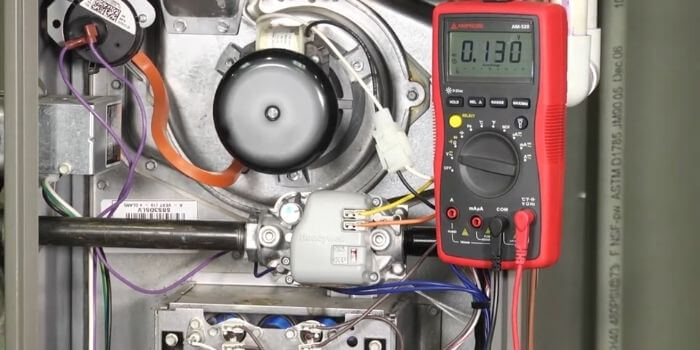 In terms of tech, sometimes finding a reliable name often turns out to be like searching for a needle in the pile of grass. The same goes for multimeters as well, but only when you forget to check on a brand like Amprobe.
Team Amprobe has never got tired of filling each one of their multimeters with tons of useful features. You'll just have to name it, and it'll just be there right before your eyes.
If you're looking for a wide range of measurement or manual and auto-ranging, you'll get it all here. It has even put an advanced feature like non-contact voltage detection in its bag. Not even audible continuity or diode tests have been able to stay out of their feature list for long.
So, if you're looking for perfection in a smaller dimension, all you'll have to check out is a piece of tech from Amprobe.
Recommended Amprobe Multimeter to Buy
There're a lot of multimeters Amprobe has brought in their product line, and almost each one of them has its own uniqueness. So, we've tried to get you the top 3 in order to make it all easy for you. Here comes the first one –
1. Amprobe AM-510
Are you bored of those wired messes on your last multimeter? Well, how about something that can get you all the measurements done with non-contact mode but still can get it accurately?
Might sound unbelievable, but once you get the AM-510 of Amprobe, you'll understand none of those we said above is bluff.
If you're craving for a multimeter full of features without digging into your pocket too deep, then this is what you are looking for. This red devil is capable of measuring the AC and DC voltage up to 600 Volts.
But the list doesn't end there. You want to try a hand on AC/DC current (up to 10 amps) and resistance (up to 40 megaohms)? Don't worry, it's got it all covered too.
You can do the same with frequency (up to 10 megahertz), duty cycle (to 99%), battery test, and capacitance (up to 100 microfarads) as well.
Nobody likes to get a shock while checking out the voltage, and we can bet that you don't too. So, to keep the bar of safety higher, the makers have added the feature of non-contact voltage detection. Now you can get your numbers without even touching the source.
Depending on the situation, you can't always be gentle with a multimeter. So, team Amprobe thought of adding a bit more durability with a rubber over-molded enclosure. And if you need some extra light in the dark, the work light on it will help you out there too.
When you're planning to shift the focus a bit to your home appliances, the AM-510 can prove itself useful there as well.
Once you have this one on your hand, installing and troubleshooting light fixtures ain't going to be a problem. And the same goes for electrical sockets and panels too.
Check Latest Price
Latest Guide: Fluke 87v VS. 87v Max Digital Multimeter
2. Amprobe AM-570
You've probably seen two types of multimeters so far. One, full of features, but expensive. Two, cheap but don't have enough of the useful features. But team Amprobe has brought the third type with their AM-570, which is not only full of features but inexpensive too.
Team Amprobe loves to break their limits each and every single time, and with the AM-570, they've proved it again. Want to know how? Well, this time, they've made it capable of measuring the AC/DC voltage up to 1,000V.
Now, if you want to compare it, then you'll have to do so with a high-end industrial digital multimeter.
The makers didn't bring the enhancement over one aspect only but on the others as well, except the AC/DC current measurement.
With this piece of tech, you'll get the accurate reading on frequency, resistance, capacitance, and temperature.
Want to know the wow-factor? It's the True RMS ability of the AM-570. Where the average RMS multimeters will fail to get you accurate voltage measurement, this bad boy can pull that off perfectly.
Just like the AM-510, this one also comes with the non-contact voltage detection. Checking the voltage will be nothing but a wireless process from now on.
But what if you need an analysis of the value in changing signals? In that case, the Min/Max, Average mode, got your back here.
Now comes the question of the readings. Well, to get you all the reading clearly, AM-570 comes with a backlit LCD screen. And if you run short on the light while working, the built-in flashlight will make it up to you.
Check Latest Price
3. Amprobe AM-140-A
If someone says compact techs ain't efficient, then you can change their mind just in a minute. All you have to do is show them the AM-140-A of Amprobe. Because after seeing a tech like this, they'll surely believe that efficiency has nothing to do with size.
The first reason for us to put AM-140-A on our recommendation list is the measurement range of this industrial-grade high-end multimeter.
It might sound unbelievable, but this multimeter is capable of measuring AC and DC voltage up to 1,000V.
Along with that, it can measure frequency, duty cycles, resistance, capacitance, milliamp loop current as well. Do you still think this big boom in a small shell can't keep up with you?
But what team Amprobe has done to maximize its accuracy? Well, they know nothing can pull it off better than the True RMS. So, they've given it that feature too.
To push it ahead on the race of smarter devices, the makers have also given it the auto power-off system. Now, all it needs is just 17 minutes of non-use, and it'll turn itself off before you know it.
We all know how much a computer can help us out with any technical issues. So, the manufacturers thought of not depriving you of that privilege.
Now, you can connect the AM-140-A with your PC and transfer the data along with analyzing it.
Check Latest Price
Related Guide: Rigol DS1104Z Review
 Fluke Multimeter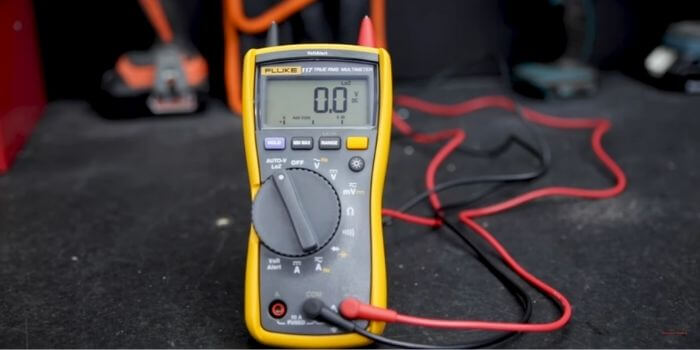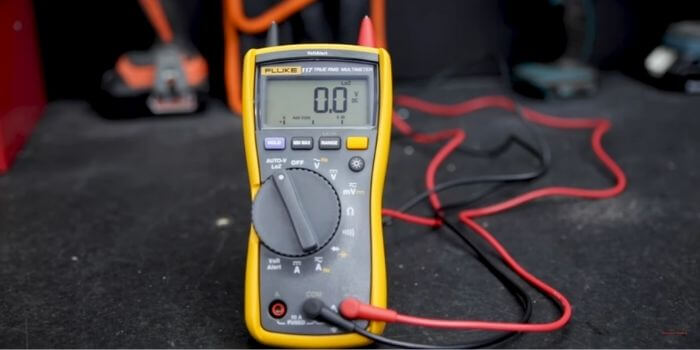 The tech-world doesn't let anyone survive for long if they can't keep up with the continuous demand for innovation.
Fluke understands that better, and they've done everything in their power to ensure the touch of innovation in all their techs, especially the multimeters.
Along with being safety rated, team Fluke has made their multimeters so durable that even regular hazards can't damage them a bit.
With the accurate measurement of voltage, current, and frequency, they've eased up things from every aspect.
Moreover, with non-contact voltage detection, they've found the way to make your job safer. So, if you're looking for reliability, precision, and accuracy in one single tech, not too many options can be as ideal as the Fluke multimeter.
Recommended Fluke Multimeter to Buy
In the race of innovation and excellence, Fluke has never fallen behind, and their amazing multimeters are the proof. But they've got so many of them that we had to go for the top 3. So, here they come –
4. FLUKE-117
With cheaper price comes cheaper quality – Looks like team Fluke has made their mind to change that once and for all.Otherwise, how can they possibly come with the amazing concept of the FLUKE-117 multimeter?
You don't want to reach the bottom of your pocket for a multimeter but still, want one with better functionality?
Then relax; FLUKE-117 is here for you. But in the effort of enriching the functionality, the makers didn't forget to give a durable structure as well.
Now, let's have a glance over its functionality. Compact yet efficient FLUKE-117 can measure AC and DC voltage up to 600V, just like any other high-end multimeter. But what about the other segments?
Well, the list includes the current, continuity, capacitance, resistance, and frequency as well.
Who has all the time in the world?
No one! So to save your time, this device comes with non-contact voltage detection. Now you can get your job done within the shortest period of time without any wired hassles.
As you're going to need it for quite a long time, you need to have a check on its battery too. By the way, it comes with a 9V battery.This means you ain't going anywhere for at least 400 hours of service.
The compactness of it was something highly prioritized by the makers. So, they've kept its weight just 1.3 lbs. Now carrying it around shouldn't be any problem for you, unlike all those bulky models.
Check Latest Price
5. Fluke 115
If you're expecting excellence at a cheaper price, then we don't think anything else can get you that like FLUKE 115. As you've already got introduced to this brand, you know how good they are at giving their product a different edge. They've made no exception to this one as well. Want to know how?
Well, not too many of the multimeters have been able to hold the accuracy level high on measuring the non-linear loads.
But Fluke 115 has simply nailed it with its True RMS. Now, you won't have to shed sweat by worrying whether the measurements were accurate or not.
Nobody said that you'd get all the lights in every part of your workplace. So, what you're planning to do in the low light.
Don't worry, this CAT III 600V safety rated multimeter comes with a large white LED-backlight. Now, even if you run short on light, you won't miss the reading.
In the functionality phase, Team Fluke has left no stone unturned to equalize it to a high-end multimeter. Otherwise, why would they've made it able to check continuity, capacitance, and frequency? By the way, the diode test is on its list as well.
One of the biggest cons of dealing with electric tasks is the possibility of getting the tools damaged. Understanding the uncertainty, Team Fluke has made the device with a durable case.
As a cherry on the top, to maximize the safety, they've also added a holster. Now, you have nothing to worry about, even if you drop it.
Check Latest Price
6. FLUKE 87-V
You might already be thinking why Fluke doesn't have a thing to keep up with the industrial level. Well, here comes the answer to your question – the FLUKE 87-V. This multimeter is designed to meet your heavier expectations with a better performance.
Team Fluke has tried to add a new feather of advancement in this multimeter with the low-pass filter. From now on, measuring the accurate frequency of ASD (Adjustable Speed Drives) will be easy as pie.
You might've had to carry around a separate instrument to check out all those temperature readings. Thanks to its built-in thermometer, it can do the same for you more conveniently than ever.
Who doesn't love to have a little ease in their work? We bet you do too. So, with FLUKE 87-V comes an optional magnetic hanger, which will make the set-up too easy, unlike all those complicated junks. Moreover, you'll get to check it out without using your hands.
Working on low light is nothing new to the professionals, and we hope you can understand that too as one of them.
So to raise the bar of ease higher, the makers have given it a backlit display that is large enough to show you all the readings in low light. A fair share of thanks goes to its easy-read digits for that too.
Another fact that will amaze you about the FLUKE 87-V is its durability. This CAT-III 1000V/ CAT-IV 600V safety rated multimeter comes with a sealed design so tight that even a drop can do no damage to it.
Amprobe Multimeter or Fluke Multimeter?
Both of the brands know how to perfect a tech. So, you can say they both are best from their end. But that doesn't mean you can pick both. So, let's have a comparison between them and see who's ahead there.
Features
The first thing you expect in a multimeter is a wide variety of features. Both Amprobe and Fluke have given it their best shot to maximize the features, and they did.
But it seems Fluke is ahead in that race with a difference of a fraction, like diode-testing facility, durable build quality, and longer battery life.
Accuracy
On the question of accuracy, both of them are even. The reason is, both of them have used TRMS in their techs, and nothing can push the bar of accuracy high like the TRMS.
Cost
For getting the best, you need to be ready to dig deeper into your pockets. So, if you think from that point of view, Fluke is comparatively more costly than Amprobe. But don't worry, the difference isn't sky-high.
Ease of Use
Both of the brands have offered models that are super easy on the usage part. But at the same time, they've brought some that need a professional to deal with. It all depends on the model you're picking up.
Construction
You'll get to see one thing common between Amprobe and Fluke – their effort on making the devices sturdier. But as Fluke Multimeter is more into industrial use, they're a step ahead from the Amprobe on better construction.
Final Words
Things can never be more difficult when you're meant to pick the finest out of all the options. But when the fight is between two of the bests, then the difficulty level jumps right on a higher edge, especially when it's about Amprobe and Fluke multimeter.
We've got you everything you need to know about these devices. So, now it's on you to decide which one has scored a higher mark on your test.